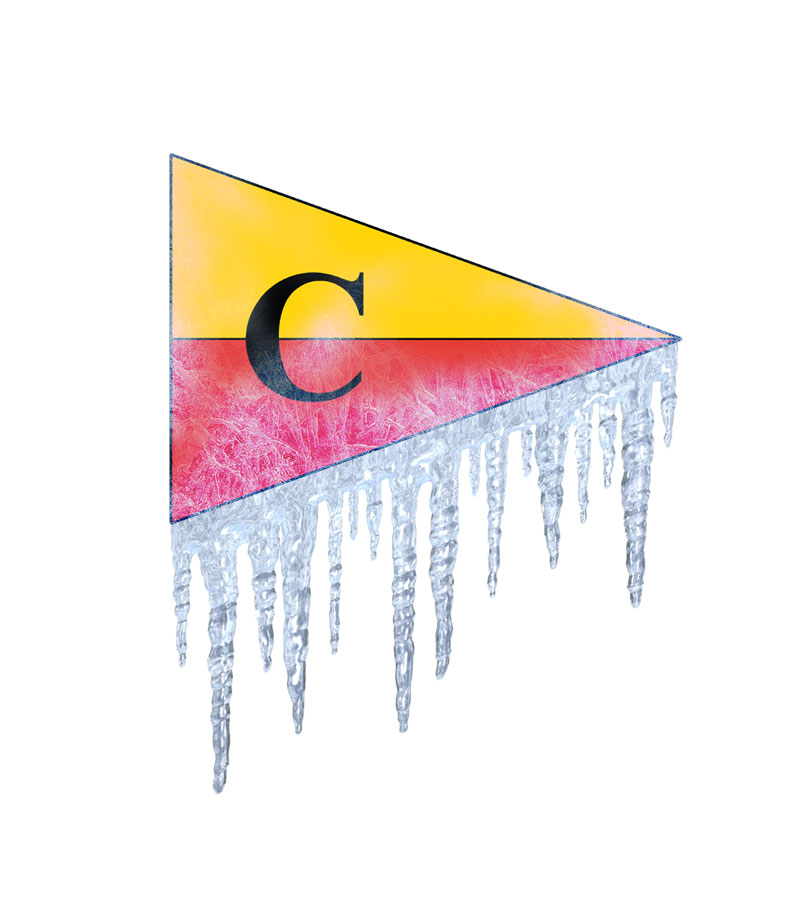 The Icicle Trophy certainly lived up to its name this year, with large sheets of ice present on most of the dinghies in the boat park as we arrived at CSC this morning, but that wasn't enough to dissuade our hardy members from rigging up and getting out on the lake ready to race.
In a change from the usual format, this year's Icicle Trophy was made up of 3 short races of ~20 minutes, with a 1 minute countdown (instead of 5) and a short break of just a 3-4 minutes between each to keep down time to a minimum in the near freezing conditions.
Showing just how competitive racing is at CSC, there was barely 6 seconds (with CY applied) between 1st and 3rd place in each of the races, but it was Richard who managed to overtake Neil at the last possible moment to win the third race by a nose to take this years trophy with two firsts and a third.
Congratulations Richard, our 2017 Icicle Trophy champion!