The club sails all the year round. Racing takes place on Sunday mornings, all year round from 10:00 until 14:00, and our Ancient Mariners meet on Wednesday afternoons from 14:00 from Spring until early Autumn. In the  Spring there are Progress My Sailing Training Nights on Wednesday and Friday nights and in Summer, Go Sailing sessions on Wednesday evenings and fortnightly Saturday afternoons. Family sailing is encouraged on fortnightly Saturday afternoons April – July, with instructor support providing training for beginners and improvers.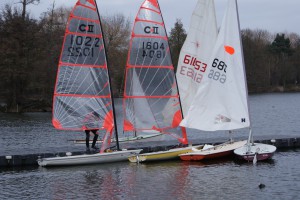 The main classes of dinghy sailed are Bytes, Toppers, Comets, Herons and Lasers, but most dinghies with a Portsmouth Yardstick rating that are under 14′- 6″ in length should be acceptable.
Racing on a handicap basis is organised with two races on Sunday morning; the first starting at 10:30 am and a Pursuit Race on Wednesday afternoon.
The lake has five fixed marks for course setting and, at the Race Duty Officer's discretion, a special mark may be added.
Throughout the year racing is structured with race points contributing to two Winter Series and two Summer Series .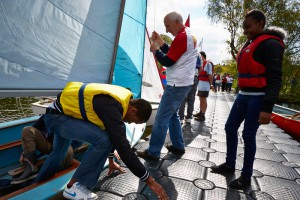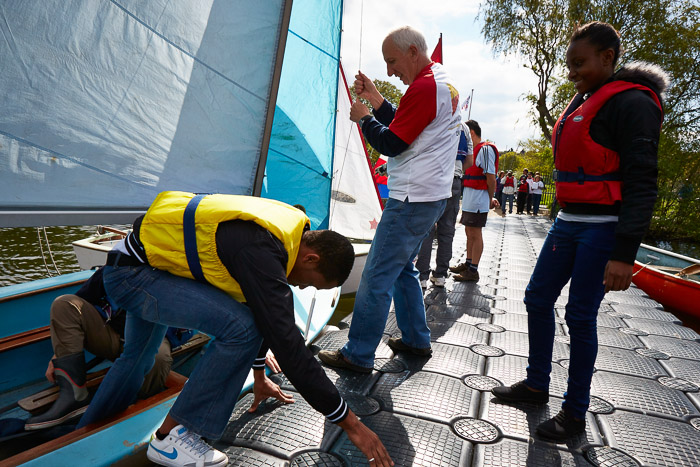 Each race is planned to last approximately 45 minutes with a coffee break after the first race.
There are also a number of trophy races through the year (Charity Trophy, Pond Pounders Pot, Icicle Trophy, Easter Egg Trophy, Mini Cup Pursuit, Commodores Cup, Midsummer Regatta, Jubilee Trophy, Firebug Pursuit Race, Croydon Armada, Golden Shackle, Championship Shield)
Members are, as a requirement of membership, expected to take their turn as Race Duty Officer and/or Assistant Race Duty Officer or Beach master or powerboat support at Progress My sailing, Family sailing or Go Sailing sessions.
Video courtesy of Michael Roberts.