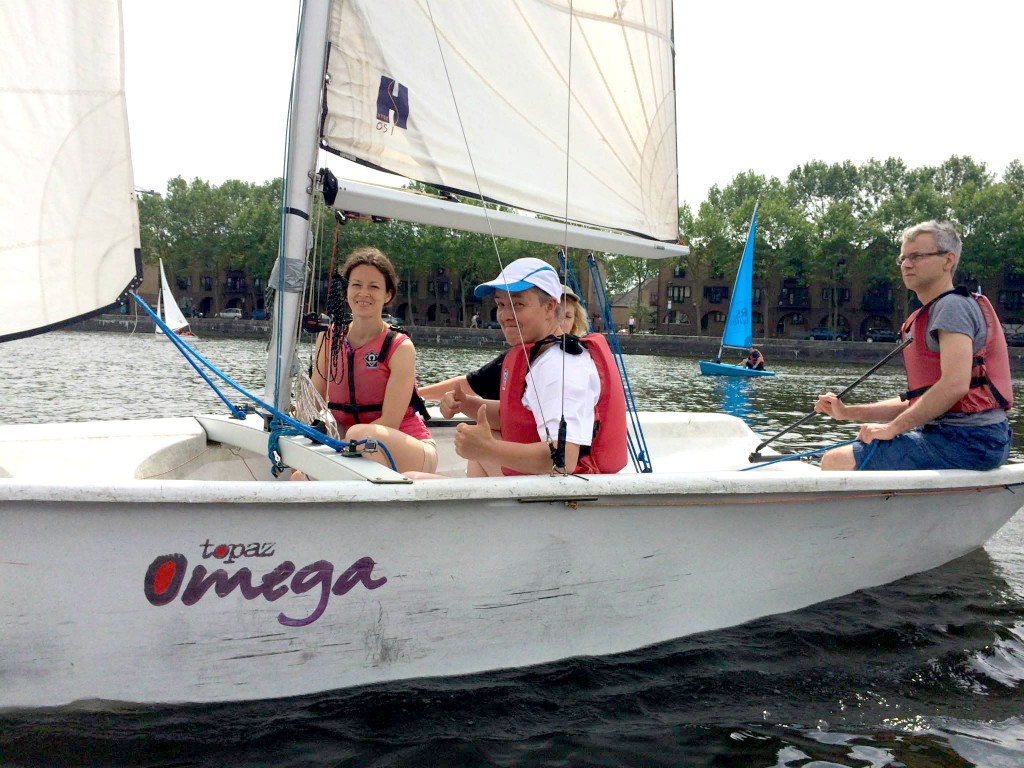 Congratulations to the 12 new members that have just become the first recipients of official RYA level 1 certificates under the guidance of CSC's hard working team of instructors!
Conditions couldn't have been much better for the two day course, hosted by Surrey Docks Watersports Center, with temperatures in the 20s and winds ranging from force 1 to 3 (that's wind speeds of 1-10 knots or 1-5m/s for those of you that weren't on the course), increasing steadily across the weekend, as if somehow magically linked to the on-water confidence of the fantastic group of learners.
With each instructor working with a group of 3 candidates, the course began with a gentle on-water familiarisation, giving everyone the chance to get a feel for the Topper Omega sailing dinghies and a first chance to take control of the tiller (steering), then worked through all of the essential on- and off-water skills and knowledge needed to enable them to become confident, independent dinghy sailors.
By the end, all of the candidates were able to sail up, down and across the wind, successfully keeping the boat upright even when the stronger breezes came to liven things up during day 2.
Their on (or should that be in?) water experience finished with an (optional) capsize drill, and despite the gasps and looks of horror when it was first mentioned at the start of the course, all of the candidates were actually excited to give it a go and there were even volunteers to do it again!
To cap off the weekend, the instructors took all of the successful candidates to the Wibbly Wobbly for a celebratory lemonade, and a fairly unique pub experience.
Finally, we would like to say a massive thank you to Simon Winkley, RYA Sailing Development Officer for Thames Valley & London Region, who helped organise the weekend and took on the role of Senior Instructor, without whom this course would not have been possible.
A great weekend had by all. Looking forward to seeing everyone back at the club!
And, Janice, as promised, we didn't mention your team's run in with the harbour wall once! 😉