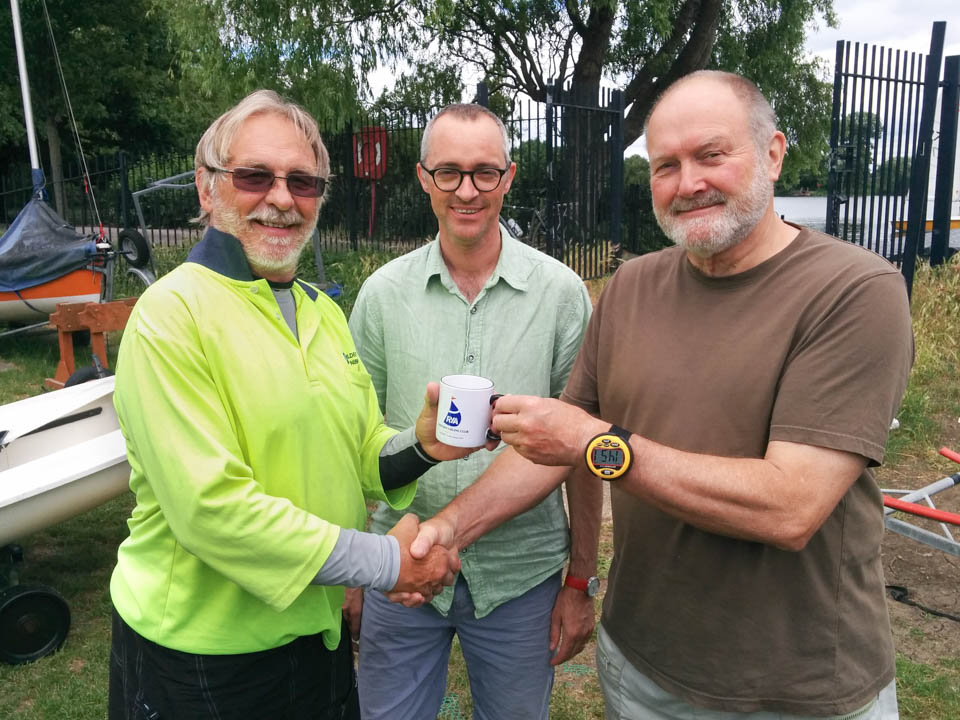 Hot off the press, we've just received a race report for today's Charity Pursuit from Richard (DO):
A gusty charity pursuit race over 90 mins with the wind dropping away resulted in a closely contested battle and a tight finish.
Arthur and Milo in a Pico led after the first lap before concentrating on the capsize drill. The lead was held for three laps by David and Paul in the Comet Duo before the faltering wind damaged their chances.
Tim in the first of the Comets looked to have the race in the bag and led for the next five laps, but after swapping the lead with Ray several times, it was Ray who eventually prevailed and held on to win.
Dirk was third for eight laps of the twelve lap race before being reeled in by Neil's Laser after hitting the last windward mark. Tony and Steven, in Byte CIIs, had their own titanic battle, with Steven leading throughout before being overtaken by Tony in the last minute to finish fifth and sixth respectively. 
Honourable mentions to Geoff, Richard and Patrick who made up the rest of the fleet.