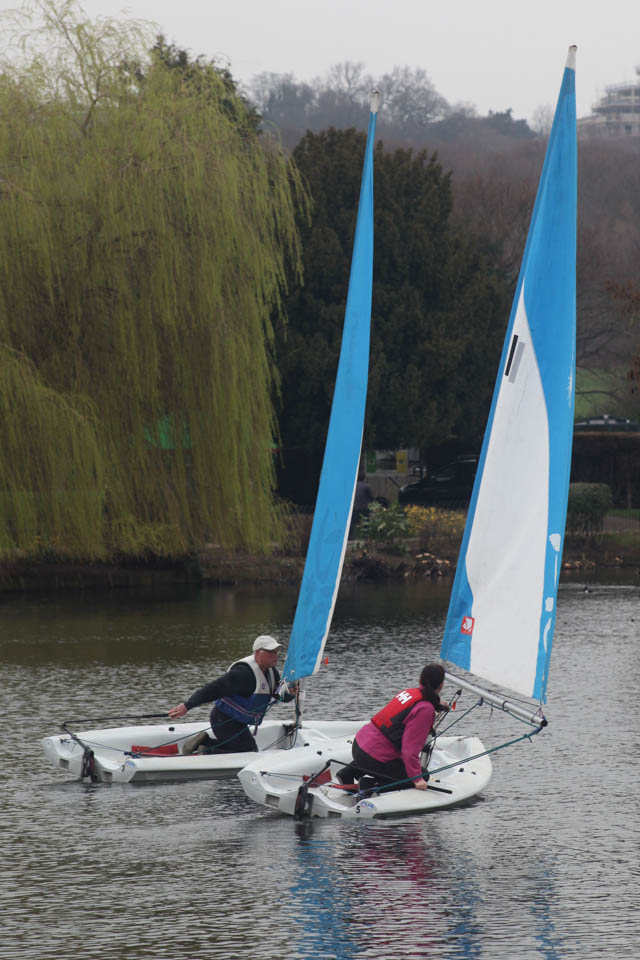 Congratulations to Tony who used  the 5 essentials to get the winning edge on the 12 participants  of our match racing session .  It was one on one around a very short  course as there was  little wind  and all competitors raced each other in turn.  Tony won the best of 4 races.
Such concentration was required to get first past  the finish line that Robert forgot about the dangers of getting too close to the lake edge .
Trico- Rob met his Match at the finish line to be  passed by Tony  !!!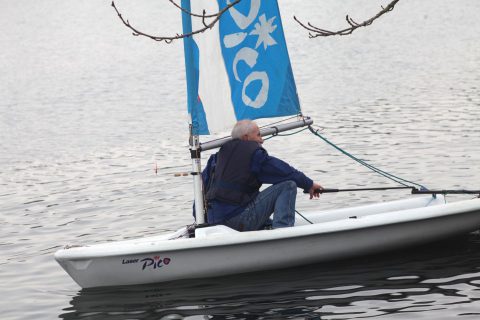 Getting a good start was key, setting sails and using weight to influence speed in such light airs.