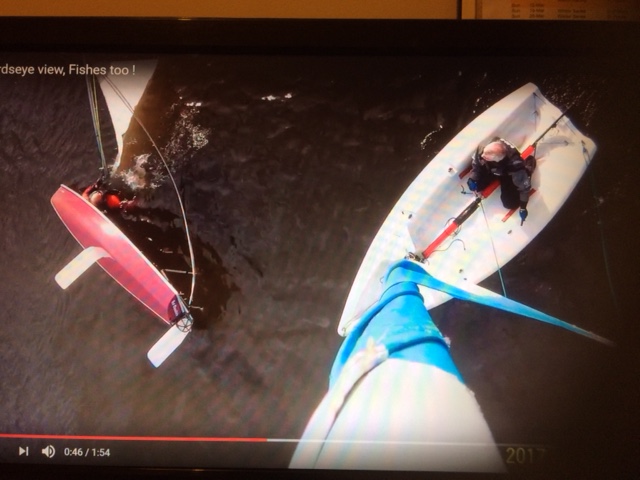 Watch  the sailing club racers who  braved winds gusting  up to  35mph  yesterday from the top of the mast !
Thanks to Paul who managed to attach his camera to the mast  and didn't have much time to prepare his dinghy sail  in time for the race start . The camera was well secured and survived the capsize .
Click link to watch this short video to see  the  near collisions, rounding the  buoy  and what the mast does  when you capsize !