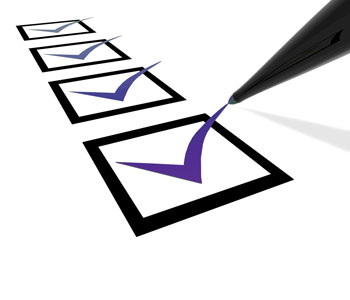 Everyone knows that ADOs and DOs are responsible for getting everyone to sign on and off, preparing the hut and pontoon, getting the safety boat ready and making sure the kettle's boiled for half-time coffee, but with Winter very much upon us, it's more important than ever that DO/ADO's ensure everything else is ready to go (including the members) before racing can being, so here's 5 things you might not have thought of:
Are all members wearing an appropriate wet or dry suit?
Until 3 March, if anyone isn't wearing a dry suit or 5mm+ full length wetsuit, they can't go on the water. There are no exceptions.
Do all members have appropriate experience for the conditions?
With new, and often less experienced, members joining all the time, don't be embarrassed to ask members, particularly those you might not recognise, about their experience and use your best judgement to decide whether they should be allowed to take part. If it's blowing force 7 and they've only been sailing for a few weeks, short term disappointment is better than being put off long term by a bad experience.
Are members taking out appropriate club dinghies with appropriate sail settings?
If you see an inexperienced member rigging a Byte when a reefed Pico would be more appropriate to the conditions, say so. It will prevent club equipment being damaged and save you rescuing them a few minutes later.
Have all club dinghy sails been furled when not in use?
Strong winds can do real damage to the sails, which cost several hundred pounds to replace, and can really hurt if you get hit by one that's whipping in the breeze, so if a member's left a club boat's sail flapping when it can be furled, like the Pico's, ask them to furl it.
Have you set an appropriate course?
You should always ensure that the course starts with everyone sailing into the wind and if there's a very strong wind, avoid gybes. Just because everyone's wearing a wet (or dry) suit, it doesn't mean they want to go for a swim.
Our priority is to ensure a safe and enjoyable experience for everyone involved, and by taking a few extra precautions we can ensure that everything goes off without a hitch.
Happy Winter sailing!