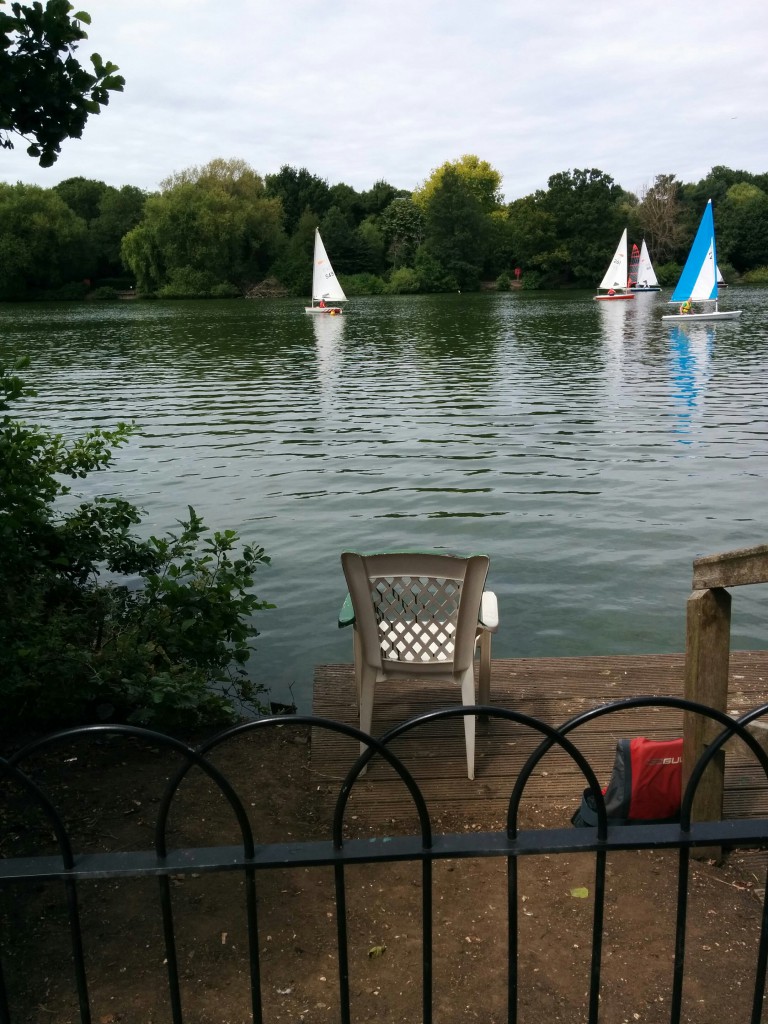 With beautiful sunshine and an unexpectedly good wind, last Sunday saw a whopping 12 members taking part in both the first and second race of the day, with several others coming down to practice afterwards!
And as if that wasn't exciting enough (for the DO and ADO at least), the duty officers were able to set themselves up with an alfresco style race office on the mid-lake fishing pontoon to take in the action in almost-on-the-water luxury (by CSC standards anyway).
All in all, a great day's racing. Hope to see you all again next week!