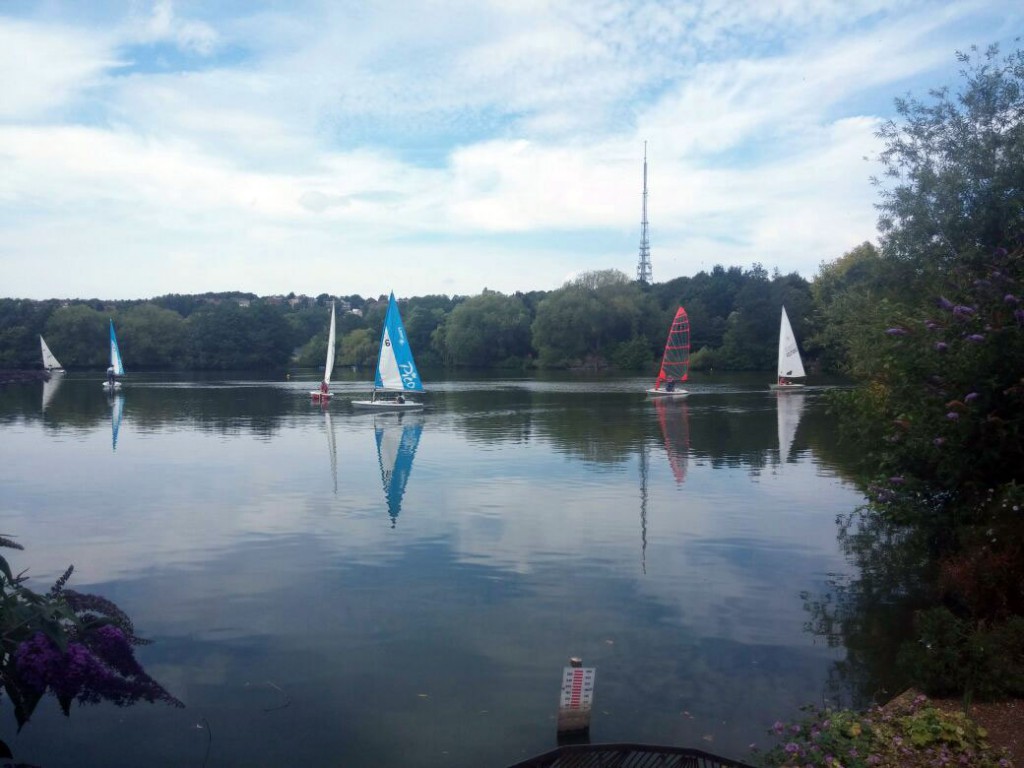 It was fantastic to see such a great turnout for our annual Charity Pursuit today.
Despite limited wind (force 1-2) at the beginning, first time racers Maria and Declan (club Picos) made excellent starts, putting themselves nearly a lap ahead by the time the Comets joined the race several minutes later, and managed to maintain their lead for several laps before finally being caught and overtaken by a breakaway group.
Tony (Byte CII) and Neil (Laser) joined a little later, but despite their valiant effort, just couldn't close the gap on Geoff (Comet) and Phil (Comet), who were in a battle all of their own for first place.
Barely separated by more than a boat length the entire race, the dual between Geoff and Phil ran from start to finish with the lead changing hands again and again, but the defining moment came just a lap from the end when Geoff made what looked like an inspired manoeuvre to sneak past Phil on the inside at Island… only to hit the buoy! Phil took full advantage of Geoff's 360 to win the race.
Congratulations Phil!
Have you made your donation?
This year's charity is RNLI, who rely on donations to keep up their amazing work saving lives every day. So if you weren't able to give your £5 donation to Phil (treasurer) today, don't forget to give bring it with you next week, transfer it to the club's bank account or click here to pay it now using PayPal (or a credit/debit card).