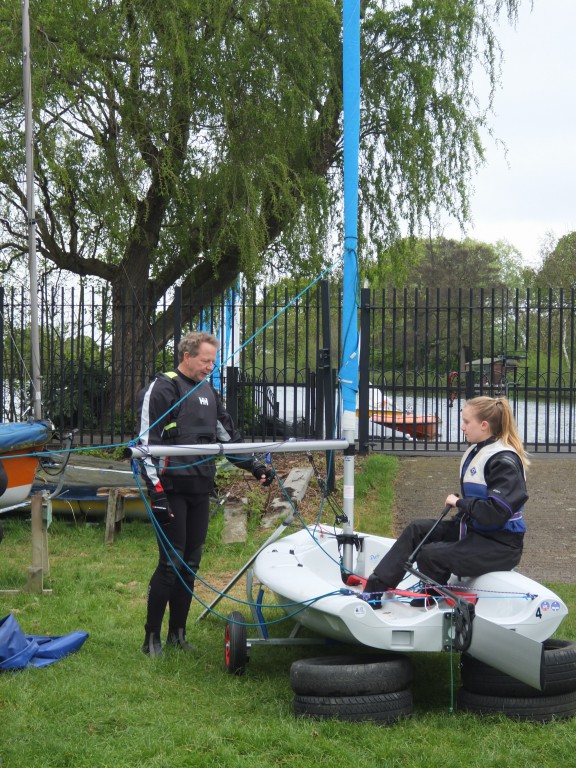 Last Bank Holiday weekend  the club trained 6 new sailors  on the lake over 2 days in very windy and gusty conditions. All six students were keen to give their new skills a go out on the water.
" Super course, well organised – I learnt  a lot ", was the feedback from one student.
" A warm welcome,  from the club and enthusiastic support when students are wavering. Clear practical instruction in the theory  section followed by simulation exercises was a great help. To be recommended",  a quote from another student beginner. on the course.