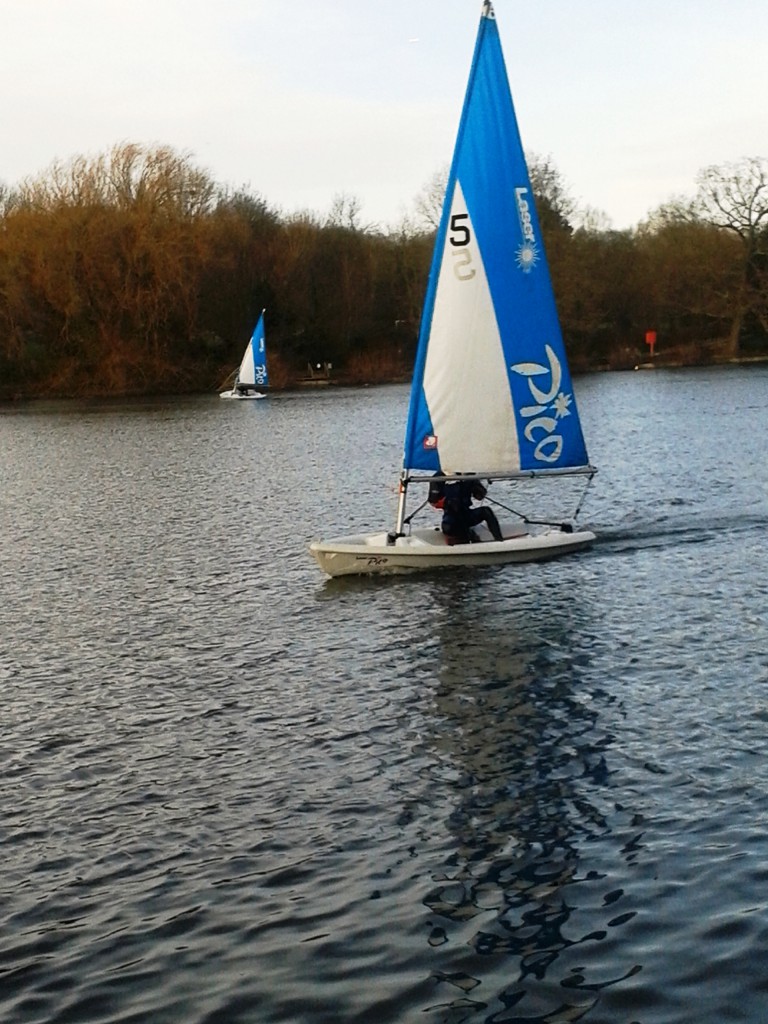 Its  the 11th January; its cold, around 5 degrees Celsius  and the winds forecast to  gust up to 27 miles per hour,  that's force 6 !
Club members, looking forward to a sail but not a ducking in the water,  decided to take out club  picos instead of their own dinghies as they are very stable.
There were 3 capsizes, but the  dinghies are easy to right and  so the sailors were back  in the race.
Congratulations to Michael our winner  and all  six competitors who defied the weather .
"It was great fun, I enjoyed it", commented Tony. " I will definitely take a pico out again when there are  in strong winds on the lake".
The Club now plans to have  a special Pico race event in March .