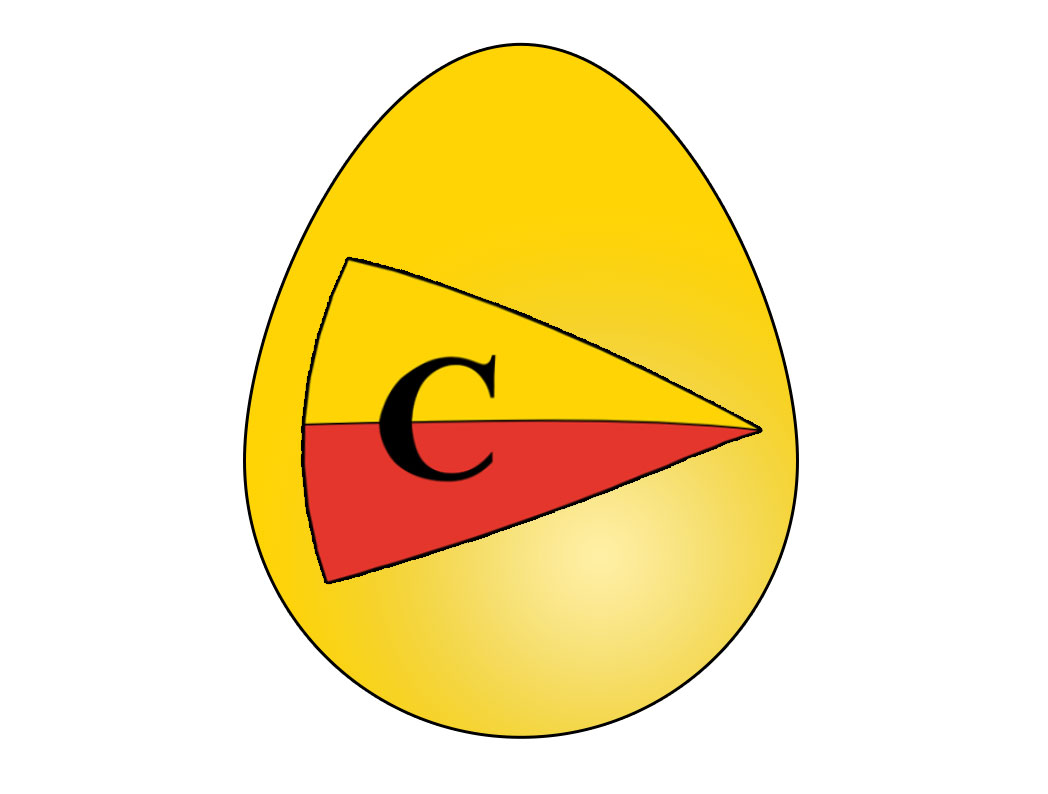 Congratulations go to Derek, who just pipped Tim to because this year's winner of the Easter Egg Cup!
With winds of force 2-3, gusting 4, the first race was won by Derek (Comet), closely followed by Tim (Comet).
Tim came close to reversing that result in the second, leading the race for 6 laps until Derek took advantage of a change in wind direction as they neared the finishing line and, in what was very nearly a photo finish, took first place by less than half a boat length.
So the results were as follows:
Derek
Tim
Geoff == Phil
–
Andy
Denis
Jackie