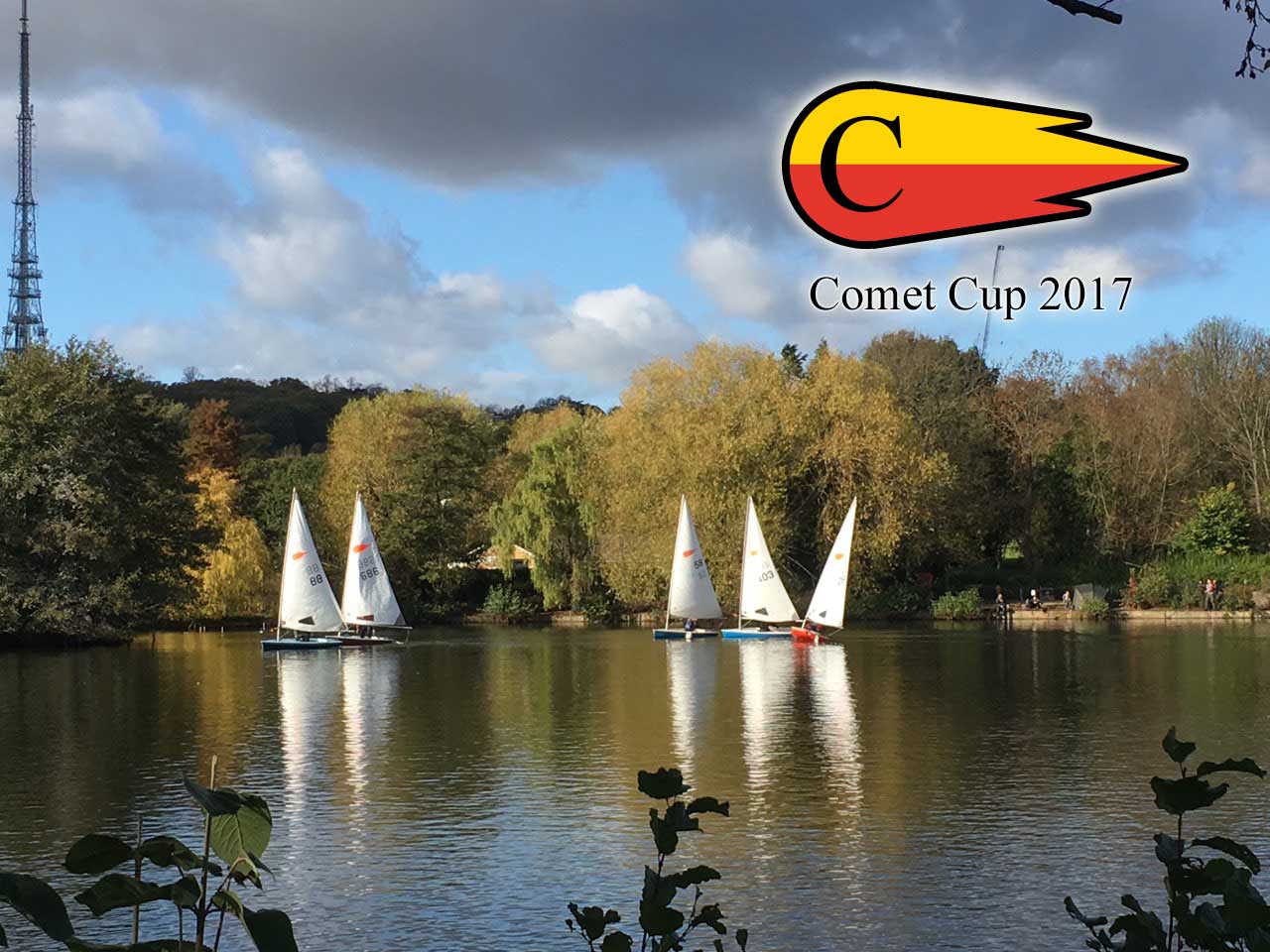 We've just received the race report from Richard, DO for our inaugural Comet Cup race:
Nine racers joined us for today's hotly contested Comet Cup in cold, sunny and blustery conditions.
After three hard fought laps, Ray won the first heat, with Rob overtaking Tony at the last possible moment to beat him by a nose and secure the second slot in the final.
In the second heat, John managed to go from first to last and then back to first, with Janice pipping Luke to second after a nip and tuck battle to secure her place in the final.
Five racers who hadn't finished in the first two in either heat then raced again over two laps, with the top two making the final. This time Luke won, with a fast finishing Geoff beating Tony, Tim and Neil to the line.
With the northerly wind dropping, but still remaining blustery, the course was changed and lengthened. After a very congested start Ray and Rob got away to what looked like an insurmountable lead, ahead by the length of a mark after the first lap. Unfortunately they both went round Island the wrong way. By the time they had corrected their mistake the fleet had caught up and five boats in a line arrived at Island, Hermit and shortly afterwards at Bog all together. Eventually, Rob managed to pull away to win from Luke, John and Geoff with Janice beating Ray on the line.
So congratulations to Rob: Croydon Sailing Club's for winner of the Comet Cup!
Thank you to everyone for arriving promptly and helping out especially Peter and Phil.