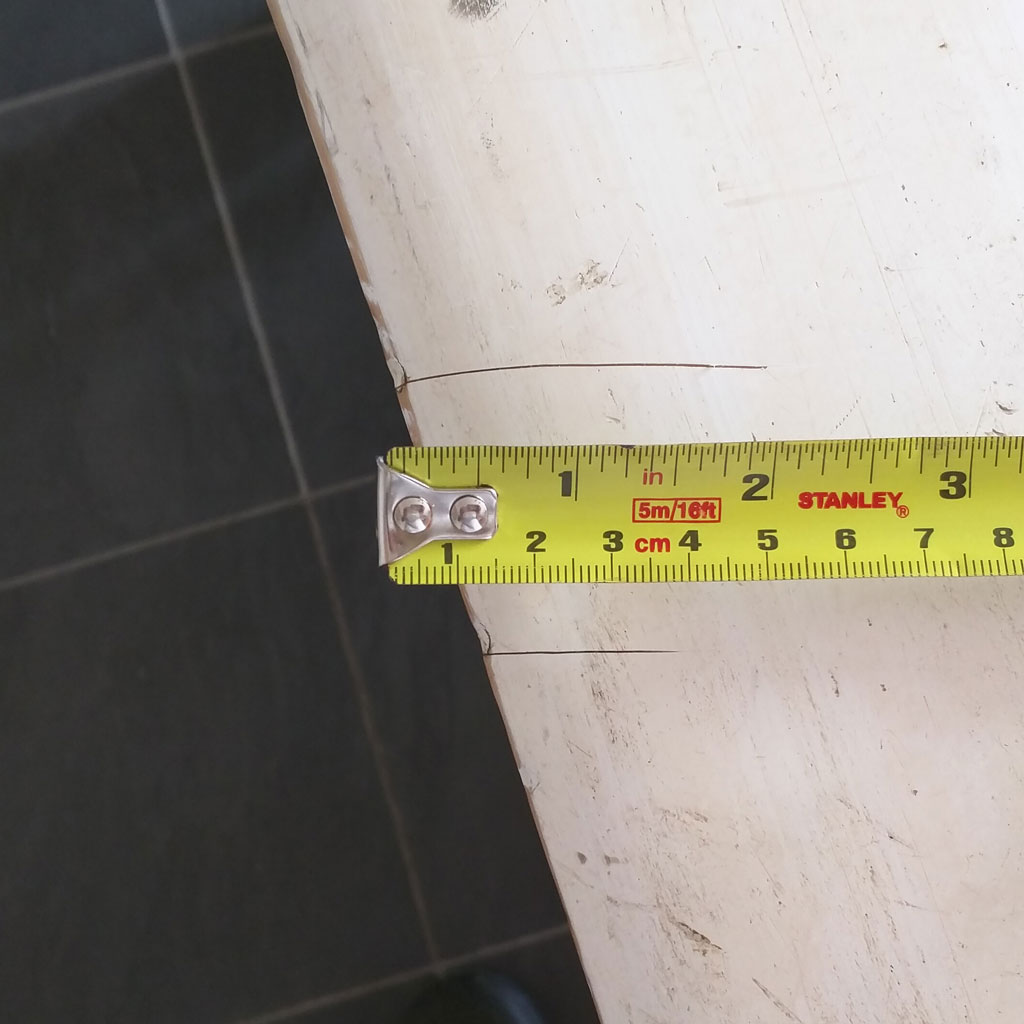 With South Norwood Lake attracting fishermen from across Europe, it has become increasingly common in recent weeks to see lines cast out across the lake by fisherman that are apparently unaware of the so-called "5 metre rule" that ensures all fishing lines are submerged under the water within 5m / 15ft of the side of the lake, weighted wherever possible, and in return that we do not sail closer than 5m / 15ft from the edge.
This rule works well at least 90% of the time, but today we had a great example of the damage that can be caused by fisherman ignoring the rules, with a fisherman casting his line from a fishing platform close to the club house across the lake to a point close to centre, resulting in around 30m / 100ft of fishing line becoming wrapped around various parts of at least 3 dinghies, complete with hooks and, not for the first time, cutting two 5cm slots all the way through one of our member's solid fibre glass dagger boards in the process (see above): imagine if this had been an arm or leg!
So, if you're DO and you see any fishing lines projecting out into the lake, please do everything you can to explain the rules and protect the fleet from rogue lines; we appreciate that there's often a language barrier, so will be preparing a multilingual, illustrated sheet you can show fisherman in the future.