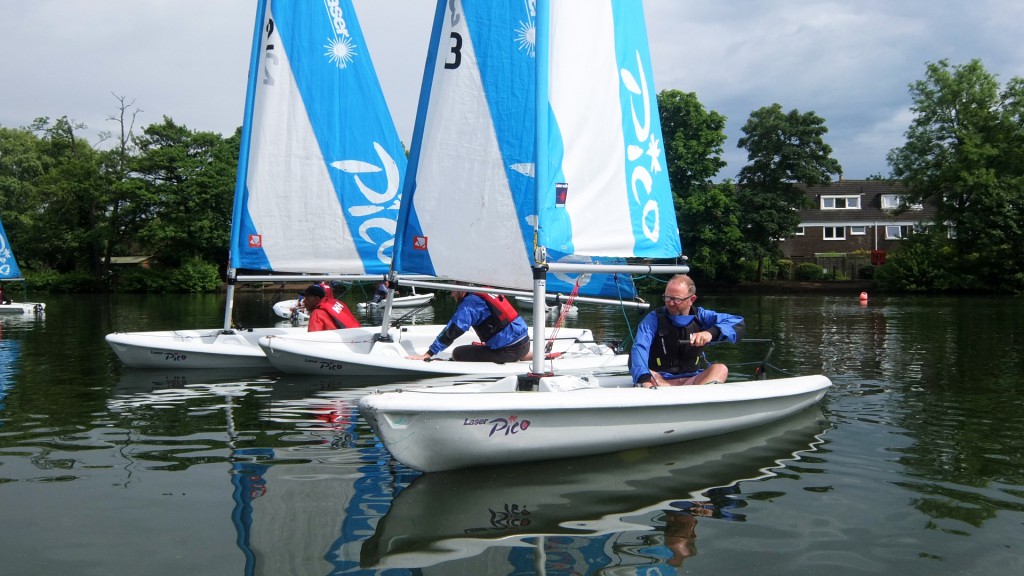 This weekend saw the first of our 2016 RYA Level 1 courses take place, and despite low wind conditions on day 1 and intermittent showers on the second day, the course was a great success, with another group of intrepid novices discovering the joys of sailing on South Norwood Lake.
At the end of the course, CSC instructor Janice reported that "we had a successful sail today, once it stopped raining, culminating in a follow my leader and 2 races in great wind conditions this afternoon".
A good weekend had by all!