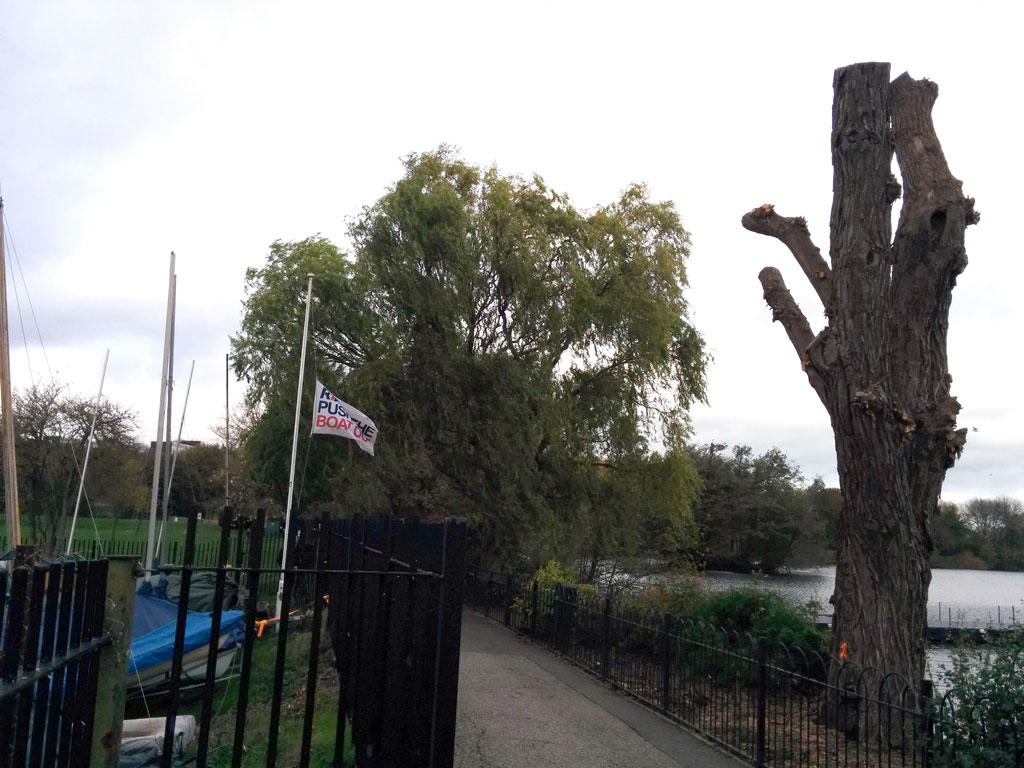 With gusts of up to 82mph predicted, it would take a special kind of person to get in a 10-12′ dinghy and take it out racing on South Norwood Lake. CSC members are those people.
After being unable to sail last week, 5 members decided nothing was going to stop them getting on the water today, and I'm proud to say that every single one of them finished and even decided to go for a second race after the coffee break!
Tommy fought mother nature and won to take first place in race A in a Pico, and Neil was able to remain upright long enough to win race B, despite his Laser's best efforts to throw him out.