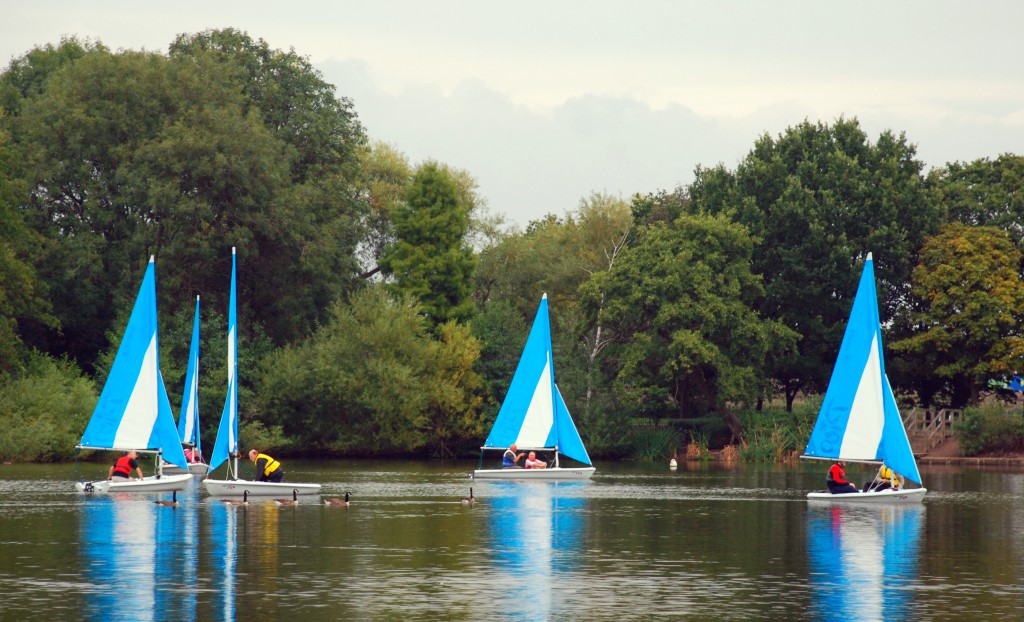 Last Saturday saw a flying start to Croydon Sailing Club's 2015 training schedule when instructors Janice and Neil kicked things off with a one day refresher course for six rusty sailors.
The course started with land-based simulator work (practising manoeuvres in a Pico raised up on tyres) and quickly progressed to the lake to put that practice into action through a series of progressively more challenging exercises, with a short break for lunch and reminder of the 5 essentials.
You could see the confidence levels rising rapidly throughout the day, so we're looking forward to seeing our newly refreshed members regularly during the rest of the Summer season!