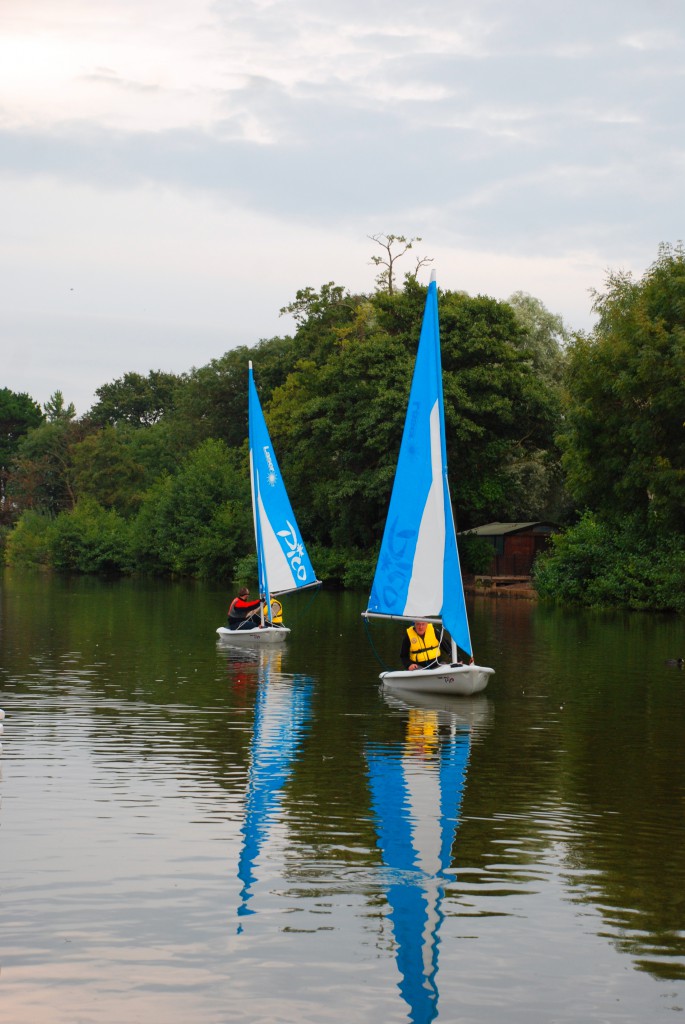 In a change to our published schedule, Sunday, 15 March 2015 will be Croydon Sailing Club's first official Match Racing day!
Rather than a regular fleet race, our inaugural Match Racing day will see with members going one-on-one in a series of short head-to-head races in the club's new Picos, with the sole aim of using their skills and knowledge of the race rules (you do all remember the race rules, don't you?) to out-sail and outsmart their opponent in any way they can to gain advantage and win the race.
The event is open to all members, so we look forward to seeing you there!