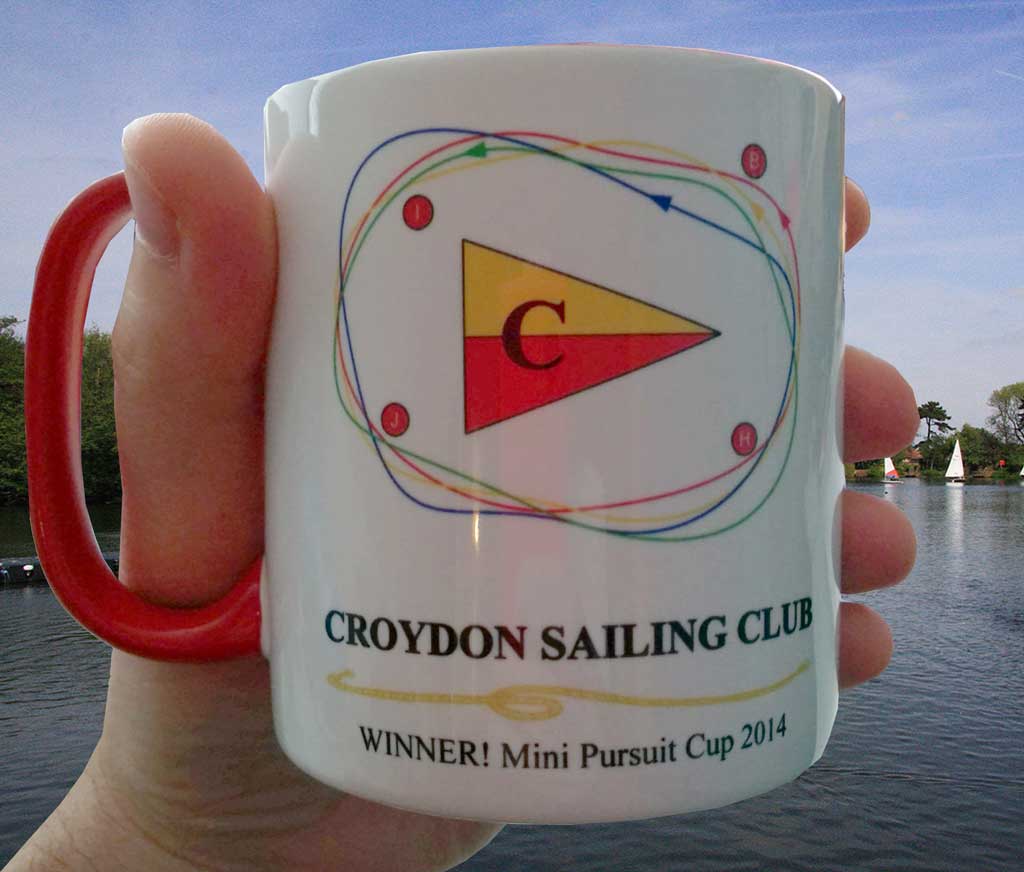 Despite the predicted bad weather, there was a good turnout for the Mini Pursuit Cup earlier today, with 1 Pico, 5 Comets, a Byte CII and a Laser all lining up to take part.
Michael made a strong start in the Pico, giving himself plenty of breathing room before being hotly pursued several minutes later by a fleet of Comets and, later still, by Tony in his CII and Neil's Laser.
Making the most of the best winds of the season so far, Neil and Tony quickly saw off the Comets (quite literally, with all of them retiring before the end of the race), before catching up and overtaking the Pico. Having made up the deficit on the CII, Neil and Tony spent most of the second half of the race jostling for position, constantly changing positions, coming close to colliding as they snuck past, out thought and outmanoeuvre each other to gain whatever advantage they could.
With 90 minutes almost over, Neil had gained a slim lead, and when "3… 2… 1… ding!" came from the side of the lake, he pumped his fist in the air. But his excitement was short lived. Because while the CII and Laser had been using all their energy to tactically jostle for position and steal each others wind, all they had been doing was playing into Michael's hands. He hadn't been just one lap ahead when they'd started, but two! They'd fallen into his trap and he'd beaten them both by nearly half a lap.
So, congratulations to Michael: winner of the Mini Pursuit Cup 2014.