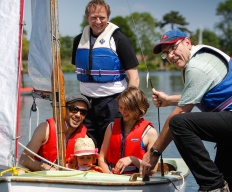 CSC may be a modestly sized sailing club in south London, but apparently our fame knows no bounds as we find ourselves becoming the poster child of this year's Push The Boat Out campaign, including:
… to name just 3!
See you at PTBO on Sunday.
Thanks to eagle-eyed Andrew for the links.