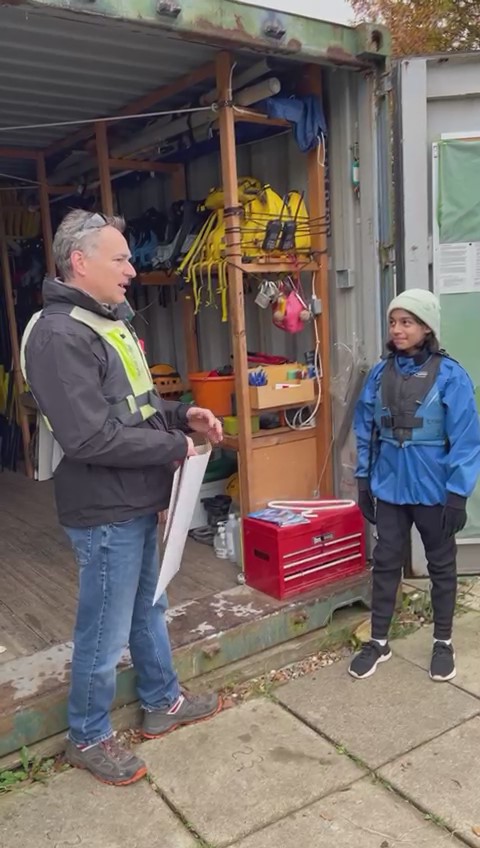 Our first winner of the Jack Petchey Award was anounced at Youth Training on Saturday 20th November as Imaan Khan . Imaan first came along this year to a taster session on a cold April day as part of the clubs Sport England Inniative to increase diversity amongst its youth section .
She then went on to take part in our training sessions on Saturdays and school holidays during the summer to achieve RYA Stage Certificates and becoming a competent young sailor. Below is a quote from her parents who supported her nomination for the award which demonstates why she has won.
"Imaan's character has progressed leaps and bounds since becoming a member of the Croydon Sailing Club. We are so proud of her personal achievements via the club which has been instrumental in her sailing journey. From the club's initiative to promote sailing taster sessions via the Purley Masjid communications group, Imaan was indeed very skeptical & unwilling to try a sport which she had no background or familiarity with. We have no one in our social circle to support Imaan in the activity or aware of anyone who is an experienced sailor. Despite this obstacle, Imaan took it as a personal challenge for herself to be able to attend the trial taster session with unknown teachers & students, a strange sport with strange terminology which has no relevance to her daily life. She loved it! It "just-clicked" with her, and it is thanks to the staff that she felt welcome.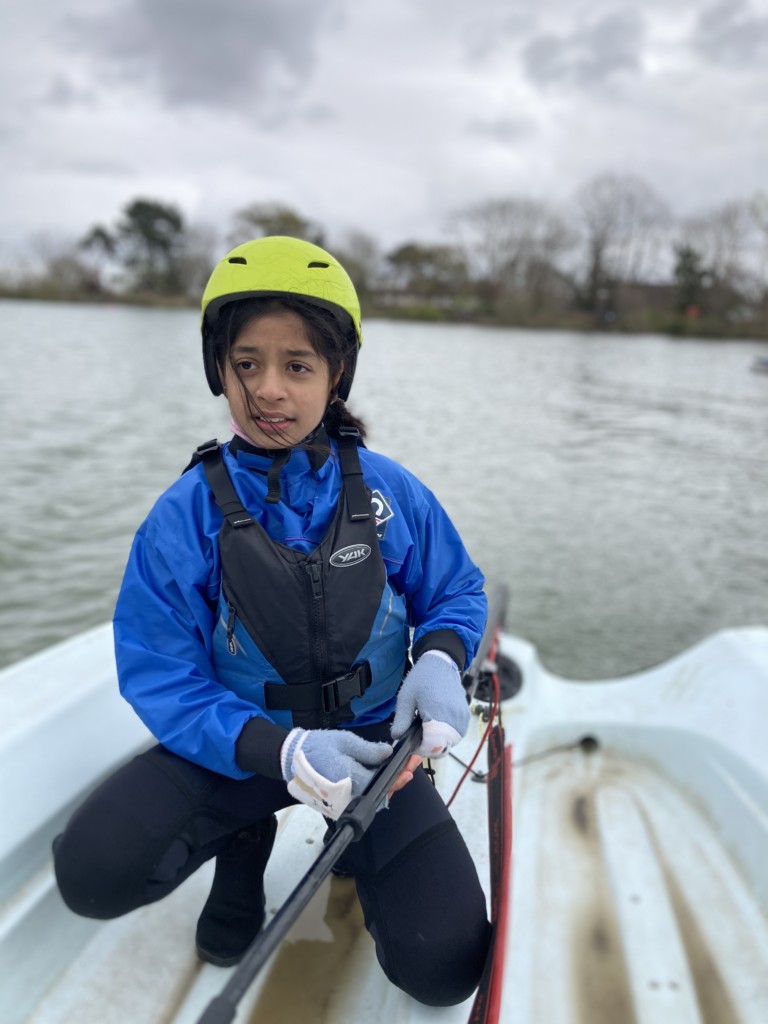 Her enthusiasm for the sport grew weekly & she bravely decided to tackle the River Thames when the club provided an excellent opportunity coordinated by the Royal Yacht Club Greenwich. Despite being a very novice sailor, she did not get phased by the huge expanse or depth of the Thames & overcame her own fear by participating (even if we did have reservations about her capsizing). She enjoyed the trip very much. Amazingly, the event was included on Page 1 of her School newsletter to promote the sportswoman she was becoming. Her confidence has spiraled upwards via sailing & she tries very hard to understand the nautical elements often viewing YouTube videos on our way to her lessons. We are in awe of her personal commitment to the sport – initially believing that she would not return after the taster session. We are delighted that she has committed herself further and is now on her way to completing Stage 3. It is amazing to see how in a short period of time, she has gained so much confidence, leadership and team work skills in a safe environment. Thank you to Croydon Sailing Club. "
Imaan will discuss her ideas for how the money will be spent to promote youth sailing with the club's Jack Petchey Awards Officer in the New Year.