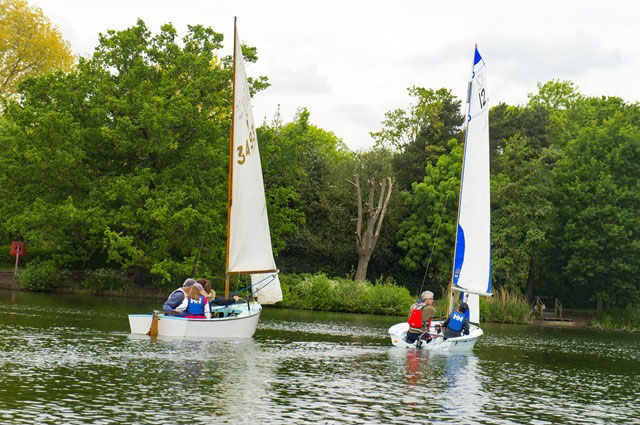 I am sure you are keen to get back on the water and we write now to give clarity to the arrangements and Covid rules that the club must follow as the Government's Road map plans come into play .
The RYA has produced a sailing road map to help guide clubs as they re-start sailing; which you can read here https://www.rya.org.uk/knowledge-advice/current-affairs/Pages/coronavirus-covid-19.aspx
In summary, the parts that apply to us from 29th March are detailed below and on our website Covid Update 29th March:
You can go boating. Outdoor sports facilities including sailing clubs can reopen.
Will it be possible for people from different households to sail together in the same dinghy? Yes, provided this activity is organised by an RYA club, qualified instructor, and follows RYA guidance
Sailing with mixed households is possible as part of activity that is not organised activity e.g Go Sailing, but this must conform with the wider social contact regulations, which include social distancing and the Rule of 6/two households. So, CSC needs to regulate who turns up for sailing by organising through whats app chat
Can we organise on the water activity such as racing events? Activity organised by an RYA club, qualified instructor, and follows National Governing Body (NGB) guidance can resume and will not be subject to the legal gathering limits. This is because the organising body has considered the risks and set out ways to mitigate them so people can participate safely
Organised sport participation events such as regattas can take place outdoors and are exempt from legal gathering limits. If the activity is not organised by one of these groups it is considered to be informal or self organised sport and is subject to the Rule of 6/two households. CSC will start by having informal racing on Wednesdays and Sundays where members can agree a course, pursuit time delay starts are agreed, and one member agrees to blow the whistle for start and finish of the race. PB2 qualified helms can volunteer to organise a race from the powerboat on the water. There is no requirement for members attending to join in.
Gatherings that are not part of the boating activity are subject to the rule of 6/two households. Participants should adhere to social distancing when not actively participating (e.g. around the boat park). Social interaction before boating activity should only take place outdoors, and in separate and distinct groups consisting of up to 6 people or two households
Can indoor facilities and changing rooms open? Indoor facilities and changing rooms, should not be used at this time apart from by persons with a disability or in the case of an emergency. If the changing facilities are being used in either of these circumstances, users should be informed that these are areas of increased risk and they should minimise time spent inside. Toilet facilities can be accessed.
Are we able to provide support to other people, even if that means close contact? Yes. Social distancing should be maintained where possible, but in some circumstances, people will need physical assistance to be active. It is important to discuss this with the people involved and consider everyone's needs and preferences. This is covered in the RYA Guidance referred to above and was informed by existing guidance from Government and organisations working with blind people.
The principles are to:
Check with everyone involved that they are happy to proceed
In the first place, offer support from within the same household or support bubble; if that is not possible try offering verbal instructions or provide equipment that reduces the need for support
If you do need to offer and receive support between people from different households then seek reassurance that everyone involved is symptom free, come up with a plan, limit the time spent at less than 2m, avoid face to face contact as much as possible, reduce the number of contacts people have and consider face coverings
Finally our Covid Risk Assessment asks that you sanitise your hands before opening padlocks and door keys and also wash hands afterwards. Limit the number of persons handling the keys and padlocks.
Club boats to be used by only one person per day. If a 3 day interval between use cannot be achieved (e.g pico used for training) the boat should be cleaned, using anti viral spray kept in kitchen cupboards down the corridor from toilets.
Follow signs for social distancing when using the toilets
One person to prepare jetty and one person to close the jetty
Max. 2 persons on the jetty at any one time. After launching, prepare your boat and sail off jetty so another boat can be launched. Aim to rig your dinghy in an area where you can socially distance from other sailors.
Session times allow for members to pack away boats and leave the boat park before the next group arrives.
Where numbers of requests to sail exceeds rule of 6; the Sailing Secretary (Sunday) and Ancient Mariners Secretary (Wednesday) will make a decision as to who it is fair to accept/reject aiming to spread opportunities to sail as fairly as possible.
Wednesday Night Go Sailing will recommence on 12th May from 5:30pm after the weekly Adult training course has completed on 5th May.