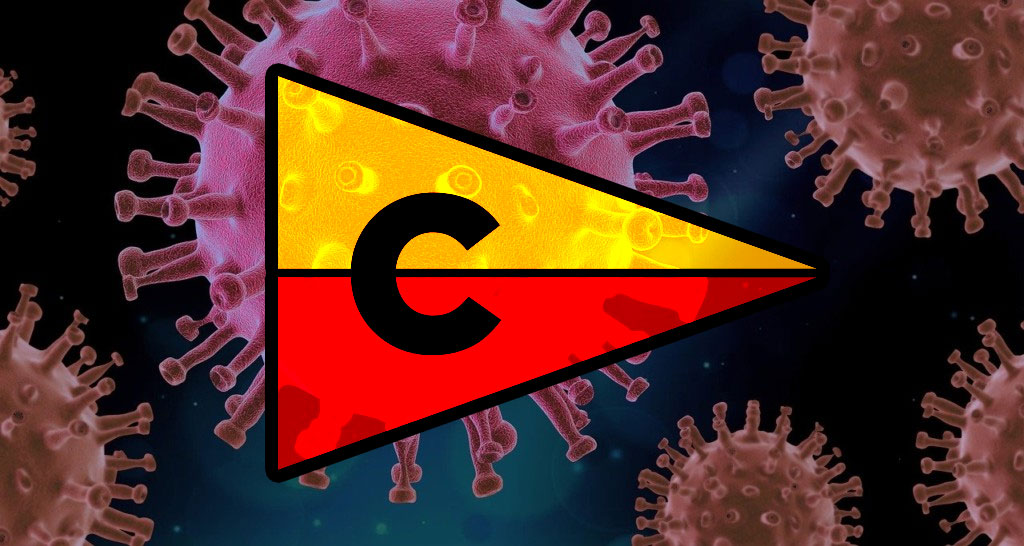 Dear Members,
Well done those of you who have become accustomed to booking Eventbrite time slots and club boat use which is now into its 6th week- so welcome back to many club boat user members – remember any member who is thinking of coming back now to club sailing must arrange a COVID Procedures briefing( zoom ) with The Secretary before booking on Eventbrite. The Covid committee has reviewed government easing of restrictions and how we are social distancing at the club so the club is able to make some adjustments as follows :
To support family/ youth members who have not sailed in a long while and may be reluctant to get back on the water without a rescue boat, Josh Dumbrill, dinghy instructor, will be supporting wednesday afternoons over the next few weeks by patrolling in the rescue boat providing on water instruction and a briefing session for a group of 6 family/ youth members. Safety boat guidance from the RYA; those who have had proper training can support members by using following safety measures : powerboat helm can help those who have capsized by providing verbal advice from a safe distance as to how to right a boat; powerboat helm can lift the top of the mast to help right the boat, can tow a dinghy from the rear horse rope and in case of emergency only- can rescue a sailor in medical difficulty on the water follow RYA Guidance as to how get a person out of the water and ashore at arms length. rya guidance video The strop example of a step we will investigate whether we can fit one to our coaching boat and will provide a box of masks as shown .
RYA Guidance advises that we can have groups of 6 at the same time provided they do not mix and social distancing is maintained on and off the water. As a result, you will now see 2 sessions for family and youth 3:30 to 5:30 and 5;30 to 8pm plus 2 sessions for adults only at these times. Social distancing in the boat park will therefore become more challenging and we will monitor whether this can be achieved over the next few weeks.
Ancient Mariners do not need to book on eventbrite for a time slot between 10-12 or 12:30 – 3pm as this is now organised by John Prideaux on Ancient Mariners whats app chat and is available to any member who can attend wed daytime and no starting adult age – SO THESE TIME SLOTS HAVE NOW BEEN REMOVED FROM EVENTBRITE. HOWEVER ANCIENT MARINERS USING CLUB BOATS MUST BOOK A BOAT ON EVENTBRITE.
The Waterside Centre has fitted a hand sanitiser to the wall outside the disabled toilet. Be Aware that on Sundays Cricket has resumed but they will use toilets only and not changing rooms.
Members may organise a race informally – e.g. Ancient Mariners arrange a pursuit race. Example -members can agree a course then set stopwatch to time say 3 laps from leaving jetty to return-, setting off at intervals and comparing finish times.
Other Lake Users .Fishing returned on 15th July so take in the jetty mark after your racing session . There is a notice put up by Croydon to make it clear that kayaking. paddleboarding and free swimming is not permitted – this is because the water quality is not checked weekly by the Council so they cannot permit these activities. green algae is building up so the Club has agreed to purchase more vegetable dye to block sunlight and this will be topped up on wednesday evening.
The club is admitting new members who are competent sailors– they must complete an induction / Covid Briefing session on site before sailing.
No beginner training will take place during 2020.