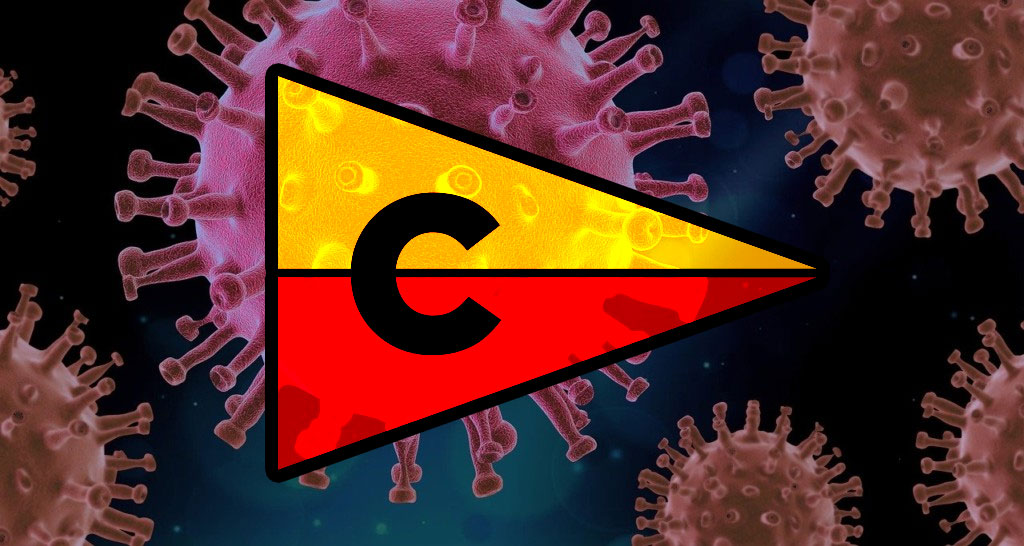 COVID-19: Return to Sailing Phase 1 
  Dear Members,   
The Committee is working hard to bring about as swift a return to sailing and club  activities as soon as possible, while taking into consideration both Government and  RYA guidance. We must balance our responsibilities towards the safety of our  members with the aim of enabling sailing to take place, albeit limited in its scope. We  must ensure our actions and the actions of all members are in line with the latest  guidance and do not put Club members or other park users at increased risk.  
  Following the Prime Minister's announcement on the 12th May, and further information  published recently regarding the release of water activities practiced on open  waterways, we are pleased to be able to initiate a gentle return to activities.   
Croydon Sailing Club will be adhering to the following RYA Guiding Principles: 
1. We will always follow Government guidance 
2. We will take a considerate and conservative approach: 
a. Considerate:​ be mindful of the potential impact you could have on other  water users, and do not place unnecessary extra strain on the emergency  services. 
  b. Conservative​: help to minimise risk by taking an extra-conservative  approach to your boating. 
  The club plans to introduce a phased return to club activities:  Phase 1: ​Go Sailing to start for members who have their own boats. The maximum  number of boats/households on the water subject to further review, currently a  maximum of ten. Club dinghies are not available for use by members at the current  time as the club needs to clarify Government/ RYA guidance on cleaning the dinghies  and the period to put them in quarantine until safe to be used by another sailor . 
Phase 2: ​Club boats will be made available for members to use during Go Sailing,  subject to review by the CSC COVID-19 Committee.    Phase 3: ​This will involve the introduction of some form of organised sailing.    Therefore, in accordance with our Phase 1 plan, the boat park will be open from ​Sunday  24th May​ to allow members to sail their own boats.    In line with Government guidance, members ​should​ ​not attend the Club ​if:  ● They have displayed COVID-19 symptoms in the past seven days.  ● Anyone in their household has displayed symptoms in the past fourteen days.  ● They have been advised to shield by the NHS or by their GP.  ● They are in a vulnerable group.  More information can be found on the NHS website:  www.nhs.uk/conditions/coronavirus-covid-19/check-if-you-have-coronavirus-symptoms /    At this stage, the Club is unable to provide organised sailing (including racing) or safety  boat cover. You must, therefore, sail within your limits and be able to self-rescue. ​Any  water activities are therefore undertaken at your own risk​. We ask that you please 
sail in a safe and considerate manner, taking into consideration your own ability, and  the wind strength and direction.
Phase 1:  Go Sailing will initially take place ​only​ on Wednesdays from 2pm till close of park and  on Sunday mornings from 10am-2pm, with an additional session for Bank Holiday  Monday 10am-2pm (subject to interest). Please note that Avenue Road is blocked off for  through traffic.    Please inform the Secretary either by email or via WhatsApp or secretary@croydonsailingclub.co.uk) if you are intending to visit the site  and go sailing.
The COVID-19 Committee will be organising an virtual briefing to inform  members of new procedures that have been put in place. This briefing will be  compulsory for any members wishing to visit the site. If you cannot access Google Meet  please ring the secretary for other arrangements to be made. 
  Members are requested to always follow the Government guidelines regarding social  distancing, both on and off the water, to help protect your fellow members. The  Government guidelines can be found here: ​https://www.gov.uk/coronavirus​. 
New procedures in place at Croydon Sailing Club:  
  Note: There will be no safety boat cover   
1. Current restrictions mean that members will only be permitted to sail their own  dinghy with members of your own household in Phase 1. This may unfortunately  restrict some members' access to the water. We will keep all members informed  of any updates to Government guidance. 
  2. Sailing ​will not​ be permitted where the wind strength is forecast as gusting  Force 5 or above, marked in yellow, orange, red etc according to  XCWeather.co.uk for South Norwood Lake. 
  3. Sailing alone is not permitted under any circumstances – there must be a  minimum of two dinghies on the water. Members must organise a 'buddy' with  whom to sail – if there is no-one else is willing to sail at the same time as you, you  may not sail. You must therefore sail within your limits and be able to self-rescue. 
  4. Masthead floats will be compulsory for all sailors, to prevent inversion in the  event of a capsize. You will need to provide your own float. We will advise what  an appropriate masthead float will be at the online briefing.    
5. Buoyancy Aids remain compulsory for any member on the slipway, jetty or out  on the water; you should wear your own. We suggest that you consider wearing  a helmet. Members can be allocated a Helmet or Buoyancy Aid if they do not  have one -to keep for the duration of Phase 1 if requested. Please make this  request to the Secretary. You may wish to purchase your own buoyancy aid. 
    6. The Race Hut will remain closed until further notice, as will the changing areas of  the Waterside Centre. You must, therefore, arrive dressed ready to sail. Toilets  will be accessible provided members follow the Covid 19 hand washing  procedure (additional guidance provided at online briefing and signage). 

  7. Club members must be aware that you will be touching padlocks, gates etc. that  others may have touched before you and will touch after you, therefore you  must protect yourself and others. It is recommended that you wear gloves, wash  your hands after touching these areas and use hand sanitiser afterwards. 

8.  If you are planning to work on a dinghy, please undertake this at a time outside  those scheduled for sailing. 
    9. We will not be accepting any further dinghies into the boat park at this time. 
 
10. Anyone developing Covid 19 symptoms subsequently after visiting the club must  inform the secretary so that a clean can take place following Government  guidance.
It is ​your​ responsibility as members to ensure that these procedures are followed. The  Committee will not assume an 'enforcement' role. Please be mindful that the nature of  our premises is such that we are on display: the Lake and the boat park is visible to park  users, and there will be no shortage of people willing to make their own judgements  about whether we are, for instance, gathering in large groups or not adequately  distancing, and they may inform the local authorities. 
  The COVID-19 Committee has worked to produce a comprehensive risk assessment  which will be made available on the website, and is attached at the end of this letter.  Further guidance and updates will be published on the Club website on a new  COVID-19 page, and will be distributed to our members. The Committee will review the  operation of independent sailing on a weekly basis.    Finally, please be considerate of the fact that the Committee receives Government and  RYA advice and guidance only when it is made publicly available. We must take time to  ensure that the safety of our members and that of other park users is not put at  increased risk, and therefore must take a measured and careful approach. We ask that  you bear with us while we seek to provide sensible boundaries and protection for all  our members; we have all your interests at heart.    If you have any concerns or questions about any aspect of our approach please do let  the Committee know.   
We look forward to being able to sail with you. 
  CSC COVID-19 Sub-Committee  21st May 2020